What is Physical Therapy?
Physical therapy is a dynamic profession with an established theoretical and scientific base and widespread clinical applications in the restoration, maintenance, and promotion of optimal physical function, according to the American Physical Therapy Association (APTA). Pediatric Physical Therapy at TLC focuses on maximizing the child's physical ability. Physical Therapy builds strength, motor planning, coordination, and balance through play and fun activities. TLC PTs work on skills needed to completed daily activities and increase range of motion. Treatment begins with a comprehensive physical therapy evaluation and is followed by a treatment plan with goals tailored to address the individual child's needs.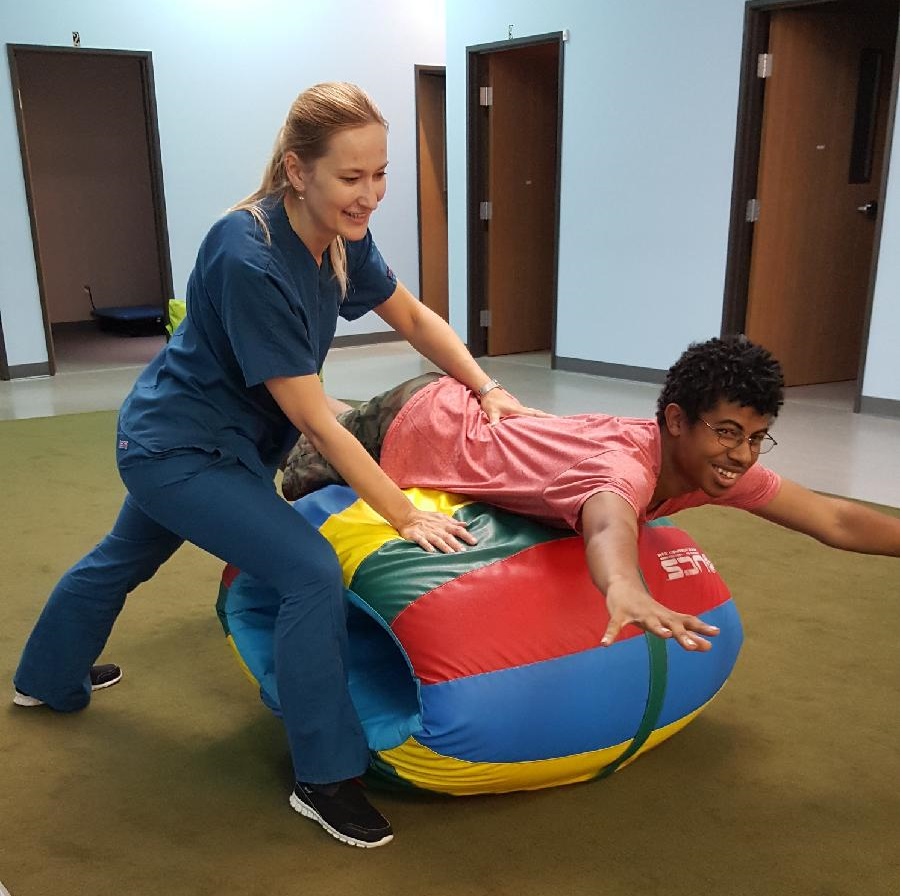 Services include
Comprehensive Evaluation
Individualized treatment programs based on Clinical assessment and parent concerns
Comprehensive Home Exercise programs, if needed
Consultations with families and TLC multi-disciplinary team as needed
Skills addressed by Physical Therapy include (but not limited to):
Movement and mobility
Core strength
Flexibility
Gait and stair training
Balance and coordination
Range of Motion
Gross Motor skills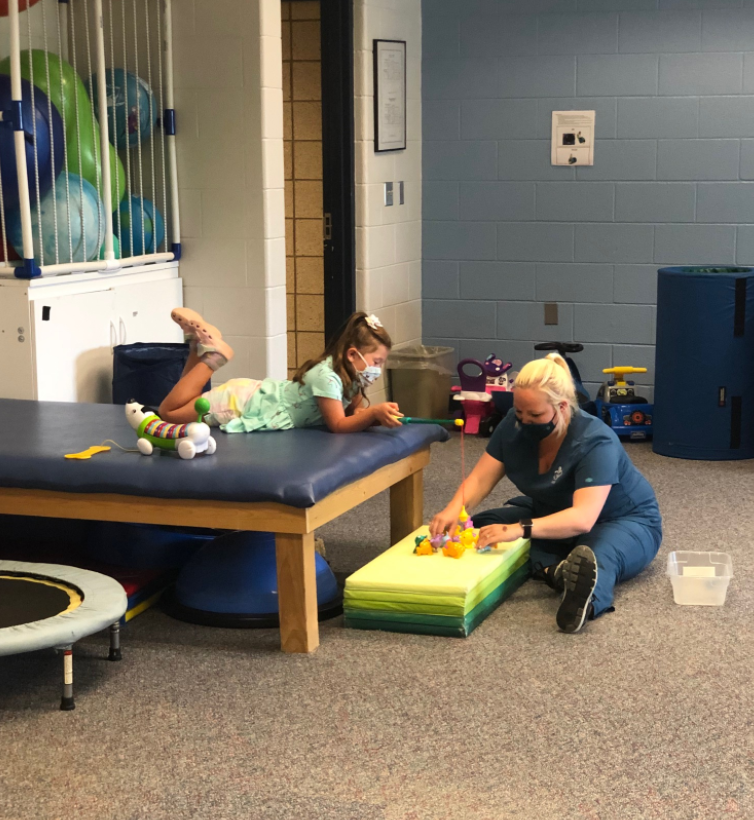 Why are our therapists different?
At TLC, we strive to use a team approach to treatment. We recognize that the most successful approach is collaborating with the team. A child's team includes all people who impact that specific child's life, and may include but is not limited to: parents, caregivers, siblings, doctors, school staff, speech therapists, occupational therapists, and BCBAs. Treatment sessions at TLC not only focus on building blocks required for improving a child's skills, but also focus to improve a child's independence and self-confidence in home, school, and recreational settings.
Our therapists continuously seek out educational opportunities to ensure your child receives the latest and best evidence-based interventions. Our Physical Therapists are also members of the American Physical Therapy Association.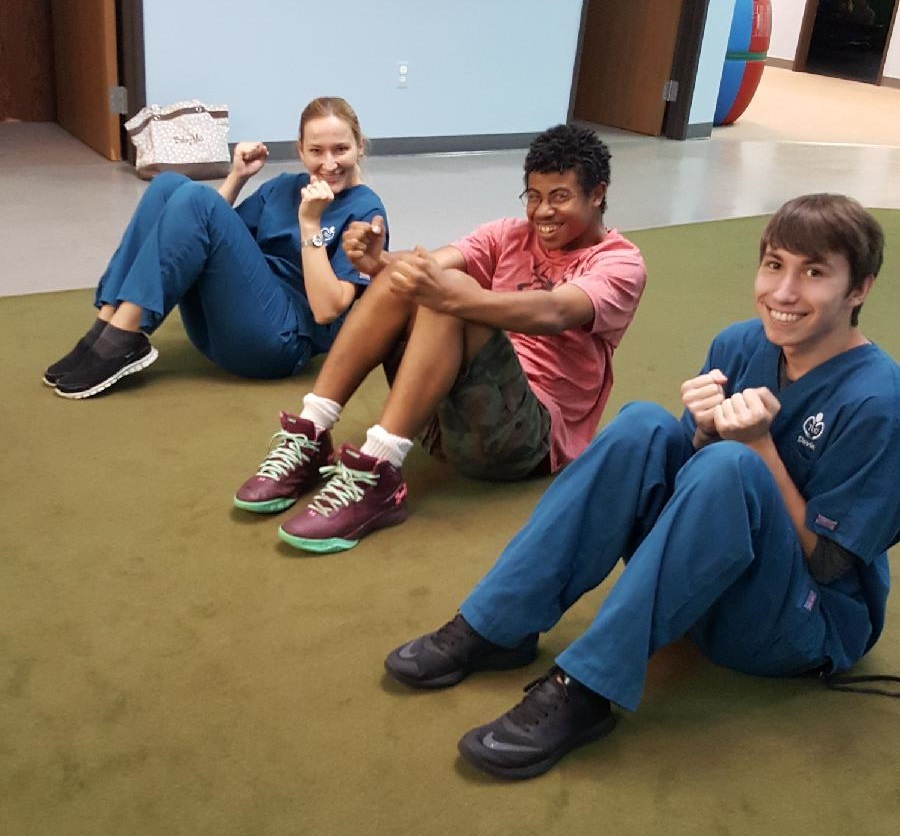 FAQs
Who will benefit from Physical Therapy?
Children who have any diagnosis that impairs balance, gait, muscle development, motor skills development. This may include diagnoses such as Developmental delay, Cerebral Palsy, Genetic Syndromes (e.g., Down Syndrome, Williams Syndrome, Turner Syndrome, Angelman's Sydrome, etc.), Autism, Muscular Dystrophy, Spina Bifida, low muscle tone, Torticollis, and prematurity.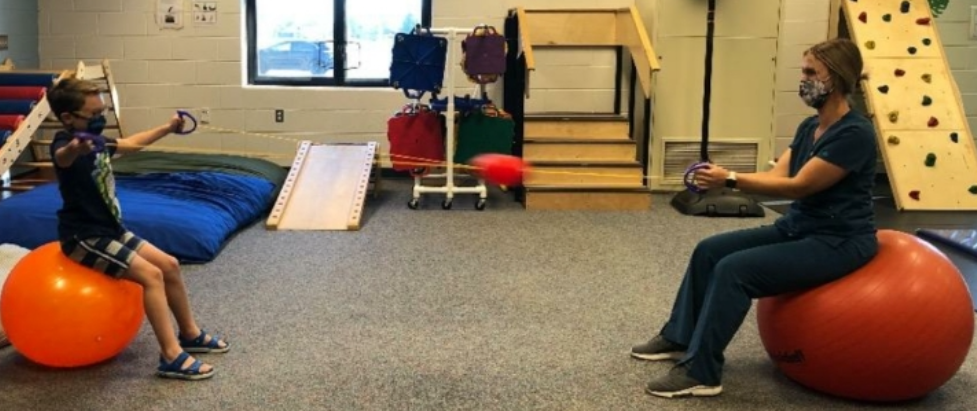 What are some of the benefits of Physical Therapy?
Increased confidence
Increased attention
Increased tolerance and independence with ADLs
Increased body awareness
Improved cognitive and physical development
Services include
Comprehensive Evaluation
Individualized treatment programs based on Clinical assessment and parent concerns
Consultations with TLC's multidisciplinary team (OT, PT, SLP, ABA) as needed