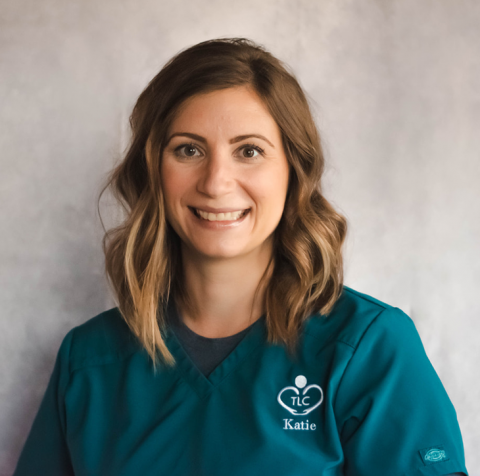 My name is Katie McWherter and I am a special education teacher at TLC. My passion for becoming a special educator began in college while working in the autism program as a paraprofessional. I was also a caregiver for two boys with autism while completing my schooling to become a teacher. I obtained my Bachelor's degree in Elementary Education and Special Education in 2010 from Saginaw Valley State University and began my career as a special educator. I went on to obtain my Master's degree in Special Education from SVSU in 2015. I truly love what I do and value all of the things that I learn working with each child. Being a special educator has provided me with so many opportunities to learn and grow, and I am grateful for all of the experience and knowledge that I have gained on my journey.

My favorite thing about working at TLC is hands down the kids! Each child that I work with allows me to learn something new and discover new ways to teach. I love making connections with each child, and thinking outside of the box to determine how they will learn best. My philosophy of education can be summed up by the words of Dr. Stanley Greenspan, "That's our ultimate goal for entering their shared world - to help them be empathetic, creative, logical, reflective individuals."

Outside of TLC I enjoy spending time with my family. My husband and I have two boys (3 and 5) who keep us very busy! We love going outdoors, going for walks and bike rides, and going to parks. We are always looking for new adventures! I live for those little smiles!!