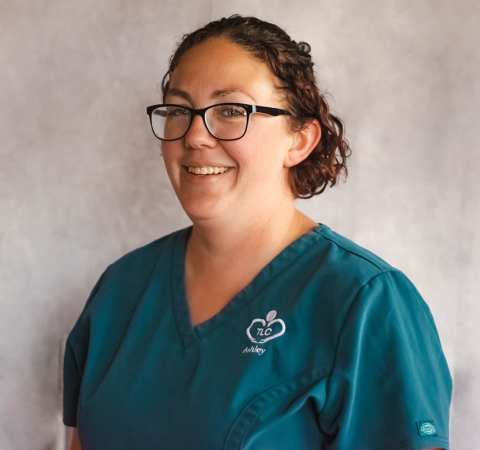 Hello! My name is Ashley and I am 2008 graduate of Macomb Community College Occupational Therapy Assistant program.

For me, working with children means that every day is a new and exciting adventure. Helping a child gain the skills, self-awareness and confidence to be happy and successful is the greatest feeling in the world. Plus, who doesn't love playing with kids and toys all day? I have a passion for teaching parents, caregivers and anyone who will listen about the amazing world of sensory processing!

Outside of work I love going on spontaneous day trips with my husband and three children.

My future goals include publishing a book of hilarious children's quotes, traveling around the world and decreasing my dependence on coffee.