What is Occupational Therapy?
Occupational Therapy is a profession devoted to helping individuals function optimally in their daily occupations or activities. The occupations of children include play, self-help skills, learning and social interactions. When working with children, Occupational Therapy facilitates the development of age-appropriate sensory and motor functions to promote a child's ability to play, learn and interact in their environment.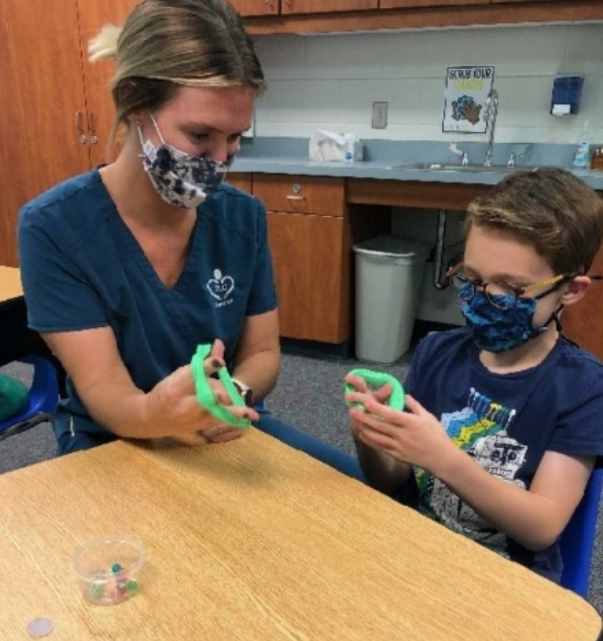 Services include:
Comprehensive Evaluation
Individualized treatment programs based on Clinical assessment and parent concerns
Comprehensive Home Exercise programs and Sensory diets
Consultations with families, schools and agencies (when appropriate)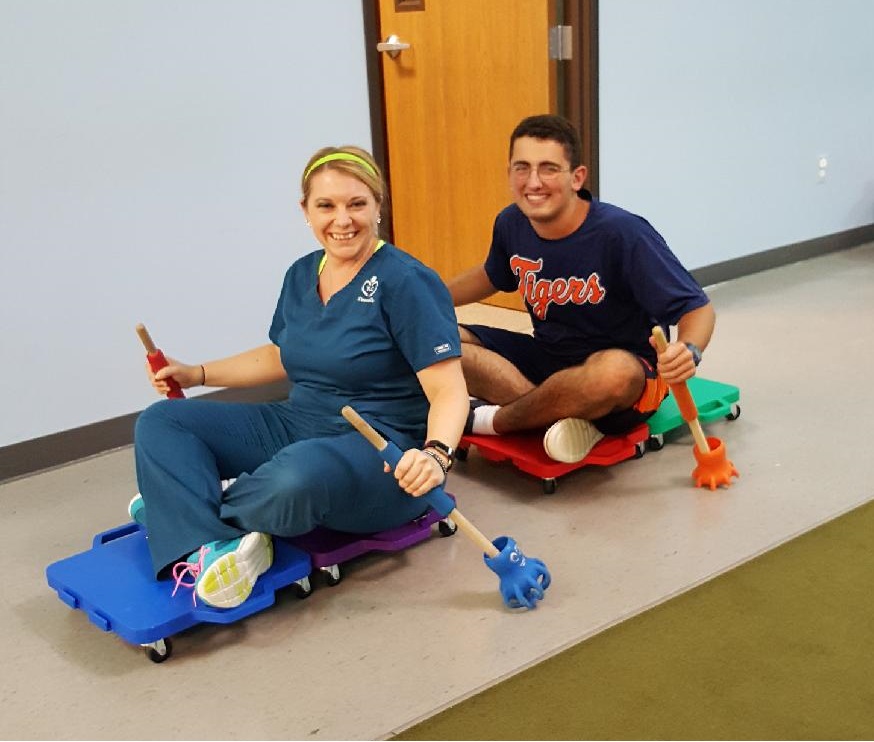 Skills addressed by Occupational Therapy include (but not limited to):
Basic Activities of Daily living (ADLS)

ADLs are any essential activity a person engages in each including dressing, grooming, hygiene, feeding and more.

Core strength and stability 
Motor planning and coordination 

Motor planning is the ability to create, plan and execute an action. It is a complex process that is essential for many daily activities including brushing your teeth, navigating through classroom or playground and getting dressed each day.

Fine motor skills development
Bilateral coordination 

Bilateral coordination is the ability to use the right and left sides of the body together at the same time. These skills are essential for dressing, eating, handwriting, scissor skills, climbing stairs, running, skipping, most sports and much more.

Oculomotor skills
Sensory Integration

Sensory integration is the process whereby the brain interprets information taken in by the senses in order to make a meaningful response. Sensory experiences include sight, taste, touch, smell, sound, sense of body position, and the pull of gravity. Sensory integration is an activity that is automatically performed by the brain. For some this process is inefficient and causes difficulty in performing everyday activities.

Executive function skills 

These include memory, organization, time management, multitasking, and decision making and attending to tasks.

Social interaction/participation
Handwriting
Attention and self-regulation
Why are our therapists different?
At TLC, we strive to use a team approach to treatment. We recognize that the most successful approach is collaborating with the team. A child's team includes all people who impact that specific child's life, and may include but is not limited to: parents, caregivers, siblings, doctors, school staff, speech therapists, physical therapists, and BCBAs. Treatment sessions at TLC not only focus on building blocks required for improving a child's skills, but also focus to improve a child's independence and self-confidence in home, school, and recreational settings. 
Our therapists continuously seek out educational opportunities to ensure your child receives the latest and best evidence-based interventions. Our therapists are trained in:
Therapeutic listening

Therapeutic listening is an evidence-backed protocol that combines a sound-based intervention with sensory integrative activities to create a comprehensive program that is effective for diverse populations with sensory challenges. Therapeutic Listening can impact sensory modulation, attention, behavior, postural organization, and speech and language difficulties.

Interactive metronome 

The Interactive Metronome (IM) is a brain-based assessment & treatment program developed to directly improve the processing abilities that affect motor planning and sequencing. IM promotes and enhances brain performance and recovery. This is accomplished by using innovative neurosensory and neuromotor exercises developed to improve the brain's inherent ability to repair or remodel itself through a process called neuroplasticity.

The Sensory Processing Measure
Astronaut training (vestibular/auditory/visual protocol) 
Reflex integration
Beckman oral motor protocol
Handwriting without tears
Sensory integration
SOS feeding program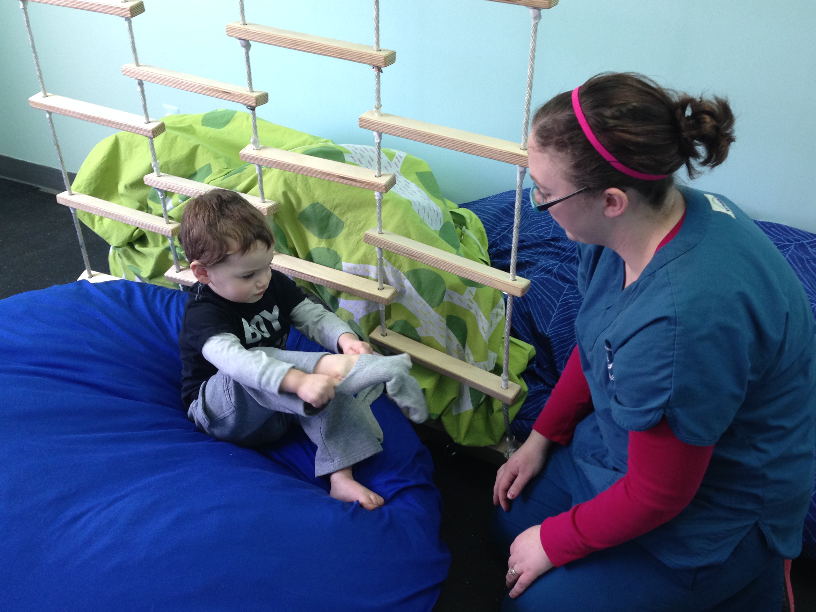 FAQs
Who has problems with SI?
Problems with sensory integration are found in individuals throughout the lifespan, in all intellectual levels and throughout all socioeconomic groups. Examples of individuals who may have difficulties with sensory integration may include premature birth, autism and autism spectrum disorders, developmental delays, learning disabilities, ADD/ADHD, and stress related disorders. According to independent research studies approximately 70% of individuals in schools with a learning disability has difficulties with sensory integration.
Signs of sensory processing disorders?

Some signs and symptoms of sensory processing disorders may include:

Decreased attention to task
Easily distracted
Always on the move – unable to sit still
Picky eater
Behavioral concerns such as aggression or impulsiveness 
Low tone, slouched posture while seated
Dislikes grooming activities including brushing teeth, brushing hair, getting haircut, etc...
Spinning, spurts of running, thrill seeking behaviors
Social and/or emotional difficulties
Difficulty making transitions
Delays in speech, language, or motor coordination
Inability to calm self
Clumsiness
Activity level that is unusually high or low
Mouths, licks, chews non-food items
Difficulty making eye contact
Difficulty following multi-step directions
Has a need for routine or sameness
Poor handwriting or awkward pencil grasp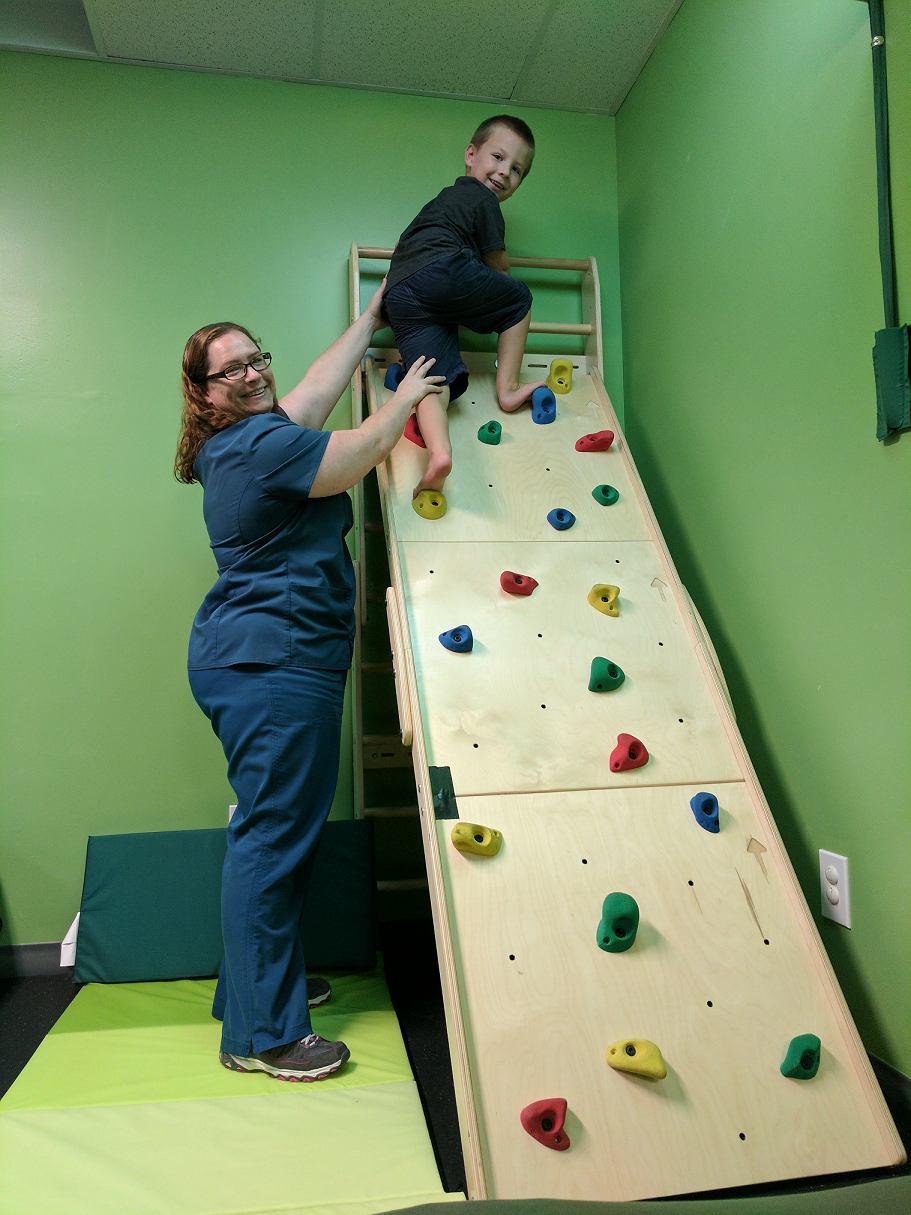 What is a sensory diet?
A sensory diet is a list of activities that can be performed on either a daily or weekly basis. These activities are scheduled into routines to assist the individual to obtain an optimal state of arousal to aid that individual in learning and developing functional skills. A sensory diet also assists the individual in developing body awareness. A sensory diet is developed by an occupational therapist, but can be carried out by family, educators, or the individuals themselves.

What is a HEP?
HEP stands for "home exercise program". A home exercise program consists of activities to use outside of the clinic to help progress towards their goals. We are aware that majority of a child's time is spent outside the clinic, which is why an integral part of a child's therapy is parent education and completing activities as part of a HEP. 
What will a child gain from OT services?
Increased confidence
Increased attention
Decreased impulsivity
Decreased aggression and self-injurious behaviors
Increased tolerance and independence with ADLs
Increased independence with transitions and tolerating new situations
Increased body awareness
Improved handwriting skills
Increased ability to regulate emotions
Decreased sensory seeking behaviors