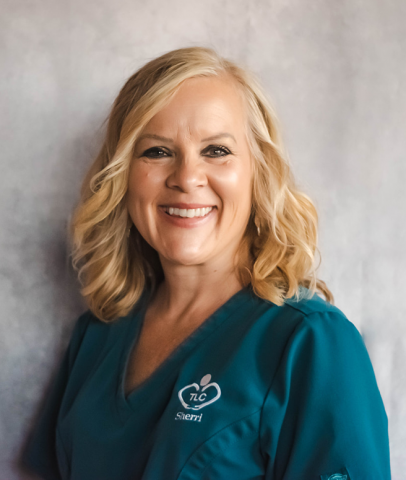 My name is Sherri and I am a ABA Behavior Tech at TLC. I received my degree in Health and Human Services from Anoka Technical College in Minneapolis. MN. I have 10+ years of experience working with special needs children.

I am grateful to join the TLC family where I can share my love and passion in ABA. My favorite thing about working here is the positive energy from all the staff and getting to know all the kiddos. Our staff inspires me and challenges me everyday. It's awesome to work alongside a staff that shares the same passion and heart for these kiddos.

My passion in life is to make a difference in the lives of people around me. I know that my passion here at TLC is to bring HOPE to the families and children that we serve. I believe that when with us working together as a team, there is no limit to what our kiddos can accomplish. Every child here is so special and deserves the best therapy. I believe this center provides that for our kiddos. I am beyond blessed to be apart of this team everyday.

In my spare time, I enjoy date nights with my husband, hanging with my two teenage boys , working out with my BFF, and relaxing at home with a good movie. I also volunteer my time at church every Sunday where I teach and coordinate a children's program.