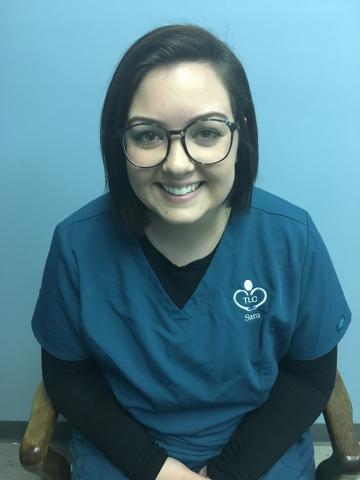 Hello! My name is Sara and I have been a Registered Behavior Technician for over two years now! I am finishing my degree at Wayne State University with a B.A. in Psychology and a specialization in Applied Behavior Analysis. I have completed the BCaBA program and cannot wait to gain more experience in the field! For fun I love to just relax when I have the time and spend it with the people I care about.

My favorite thing about TLC is how much everyone truly cares about one another. I felt welcomed from the start and love it more each day. My goal in this field is to simply make a difference! I absolutely love watching all the progress within our kiddos and just that makes everything I do worth it. ABA is such a rewarding passion, I know I have found what I want to do for the rest of life.

My goal each day is to put smiles on our kiddos faces and show everyone how remarkable they really are. I want to help make TLC even more amazing than it already is and prove to the world this is one special place.