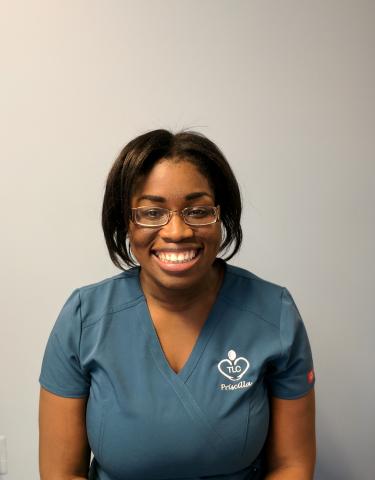 I am honored to be the Payroll Administrator at TLC. I received my bachelors degree from Mercer University in Macon, GA and am a certified life coach. Our staff are passionate about the work that they do and I enjoy supporting them as I support the TLC standard of exceptional care and professionalism. I love working at TLC because I have the pleasure of positively influencing the work experience of our staff. I also get to catch glimpses of our therapists engaging their kiddos. It brings me great joy to know that I'm part of difference TLC is making in the lives of so many.

Life is never dull with my husband and 2 toddler daughters, Hannah and Emma. We love to spend most of our weekends relaxing and entertaining at our home with a few dance parties sprinkled in between.

One day, when I'm old and gray, I'd like people to say that I have spent my life brightening every room I walked into. Whether it's with a smile, the warmth of a hug, or a patient, listening ear, my passion is to reflect value and love to everyone I interact with. Life is filled with so many struggles and if I can talk with someone and bring them joy even for a moment, it makes my entire day. Working at TLC gives me opportunities for those interactions daily and I couldn't be happier about that.