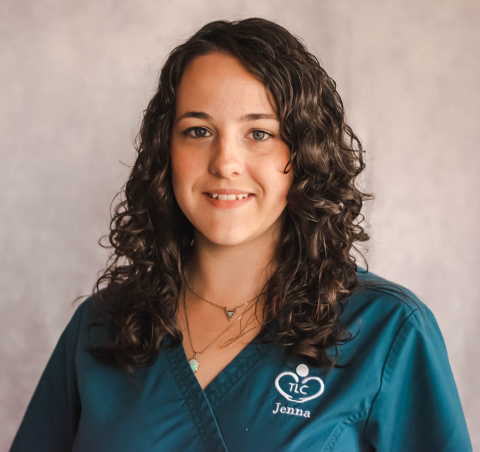 My name is Jenna, and I have been a Certified Occupational Therapy Assistant here at TLC since 2015. I graduated from the OTA program at Macomb Community College with my associates degree in 2009. I have had the opportunity to try out a few different areas of OT over the years, but my heart has been, and always will be, here with the kids.
My favorite part of working with the kids, is seeing all their different personality's shine. I love watching them learn their strengths, and helping them overcome their struggles. It is a true honor to be part of the team that helps them grow and live their fullest, happiest lives.
At home, I am a mom to two kids and a sassy corgi named Bowie. My family loves camping, dirt biking, kayaking, and being outside. I also enjoy reading, crocheting, watercolor and bingeing tv series with my husband.