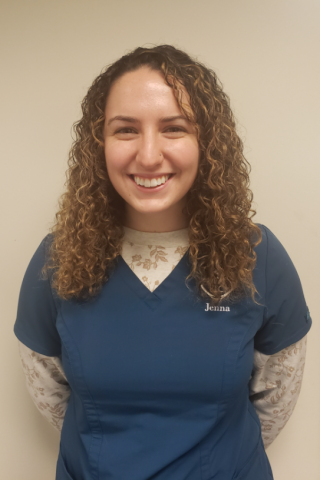 Hello, my name is Jenna Jenkins and I am a behavior technician at TLC. Currently I am a full time student at Oakland University working towards achieving my Bachelor's degree in Elementary Education. From there, I plan to achieve my Master's degree in Special Education, with the hopes of one day becoming a special education teacher. Since 2015, I have worked with children in a variety of educational settings such as, elementary school classrooms, swim lessons and now a therapeutic setting. Throughout my time of working as a swim instructor, I was introduced to a young boy with the Autism Diagnoses who lead me to my passion of working with special education children!

Working here at TLC has been an amazing experience! Within my time here at TLC, not only have I had the opportunity to challenge myself in a new field, but also have had the opportunity to meet a variety of amazing children and staff! What I love about working at TLC is that everyone here truly has a passion for supporting our families in achieving their goals!

In my free time when I am not at TLC, I enjoy swimming, traveling, running, and surrounding myself with my friends! My inspiration to working with children is knowing that I am creating a lasting and positive impact in their lives, along with helping them become successful!