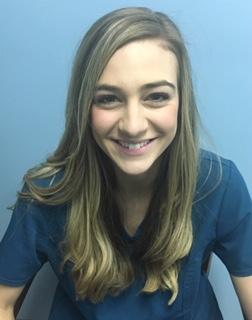 My name is Gabriella and I'm a behavior tech here at TLC. I received my Bachelor's Degree in special education from Grand Valley State University in the Spring of 2018 and since working here have been inspired to soon go back for my Master's Degree to be a BCBA.

I am extremely blessed to be part of a team that supports, encourages, and challenges each other every single day. The passion and love that this team shares is unmatched. My favorite thing about working here thus far is undoubtedly getting to see the individual growth of each kiddo, as well as my own growth as a behavior tech.

In my free time, I enjoy traveling, spending time with my family & friends, working out, and trying new restaurants! My goal at TLC is to be a light in the lives of my coworkers and our kiddos, as well as coming to work each day with a positive attitude and a smile.