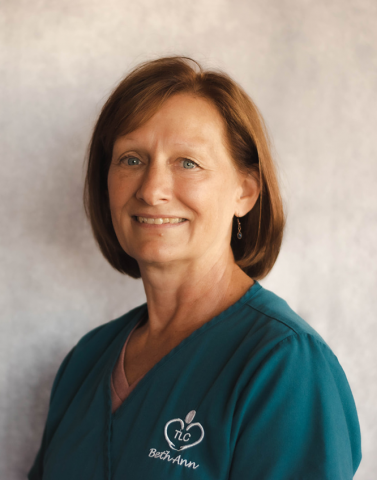 My name is BethAnn Cote'. I hold a Bachelor's in Elementary and Special Education from Wayne State University, a Master's in Teaching with Learning Disabilities endorsement from Saginaw Valley University, and a Master's in Educational Administration from Concordia University. I taught high school special education for 11 years and 5th grade for 3 years before I decided it was time for a new and different challenge working with children. It was suggested that I consider training as an Applied Behavior Technician. My search for the best place to learn and grow as a technician lead me to TLC! I am absolutely thrilled to be a team member at TLC and work with little kiddos!

When I'm not at TLC, I'm very busy doing other things I love which includes just about anything outdoors like gardening, bike riding, camping, hiking, kayaking, and rock hounding at the beach. Doing these activities with my husband, children, 2 grandchildren, and other family and friends make them even more fun! I am also involved with many ministries at my church such as nursery, Bible study, women's ministry, and since 2008 have been on 5 mission trips to Belize.

Hopefully you noticed that people are my passion and that's what makes working at TLC such a blessing!