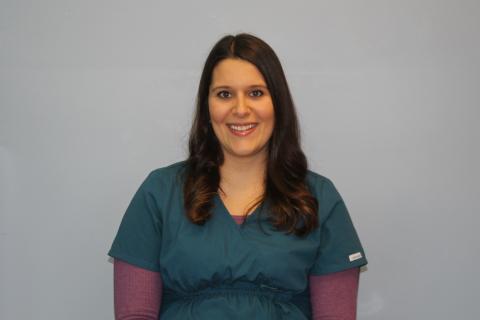 My name is Anna Amore, and I am the ABA Behavior Tech. I graduated from Oakland University in 2010 with my Bachelor of Science in Elementary Education.

I love brunch, a strong cup of coffee, and attempting to cook like my Italian mother. In my free time, I love being active, especially outdoors. My husband and I love going for hikes or long bike rides. I am also a licensed Zumba instructor, but I consider myself a professional student. We love to travel, but look forward to settling down and starting a family in the near future!

I always knew that I had a passion for working with children, but it wasn't until I came to TLC and discovered the field of ABA that I truly felt like I had found my calling. As a behavior technician, I love being able to work one-on-one and celebrate goals, small or large, with each of my children. I quickly became fascinated by ABA when I saw what a huge impact it could make in the life of a child and his/her family. What I enjoy the most about working at TLC is seeing our children overcome obstacles to achieve their goals. I also love that TLC feels like more than work. It feels like a family. We are so invested in the well-being and success of our children and our families that they begin to feel like family as well.

I truly believe in the saying, "If you do something out of duty, it will deplete you. But, if you do something out of love, it will energize you." I try to live and work each day with this mind.